Vineyard Cottage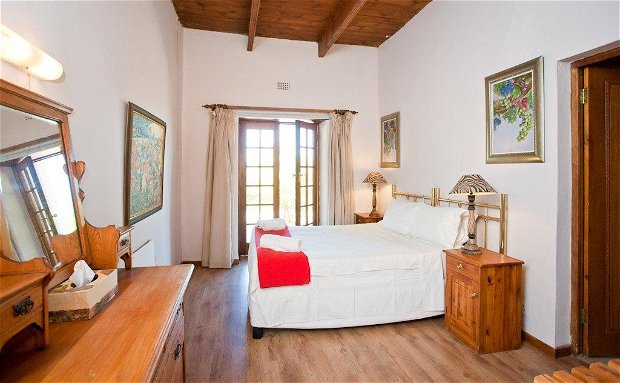 With a spectacular view, the two-bedroomed cottage has a small bedroom with twin beds and a main bedroom with a queen size bed and air-conditioning. The cottage has two bathrooms, one with walk-in shower and one with a corner bath.
This unit also comes with satellite TV, a fully equipped kitchen, a fireplace in the lounge and an open hearth in the dining room for indoor barbecue. Four guests can be accommodated in this unit.
Vineyard Cottage is located 12 meters from Hanepoot Cottage.