Bushman Cottage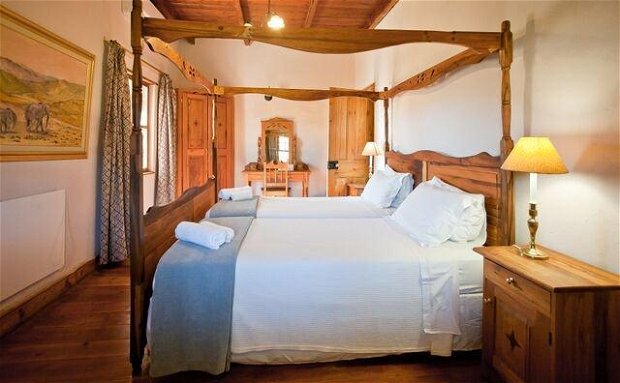 This three-bedroomed cottage has two bedrooms with twin beds and a master bedroom with a queen size bed. The unit has two bathrooms, one with a shower and one with a bath.
This unit also comes with satellite TV, a fully equipped kitchen, a fireplace in the lounge and an open hearth in the dining room for indoor barbecue.
The Bushman Cottage has spectacular views of red hills, vineyards and river. Six guests can be accommodated in this unit.